The Brandalism project (advertising vandalism) saw 25 artists from 8 countries coming together for the biggest subvertising campaign in UK history.
Over five days a team of guerilla installers travelled to Manchester, Birmingham, Leeds, Bristol and London and put up artworks that seeks to confront the ad industry and take back their visual landscapes.
It is the widest subvertising project in UK till now.
Warning: Ads like almost as much as governments. Always be critical of messages that they communicate.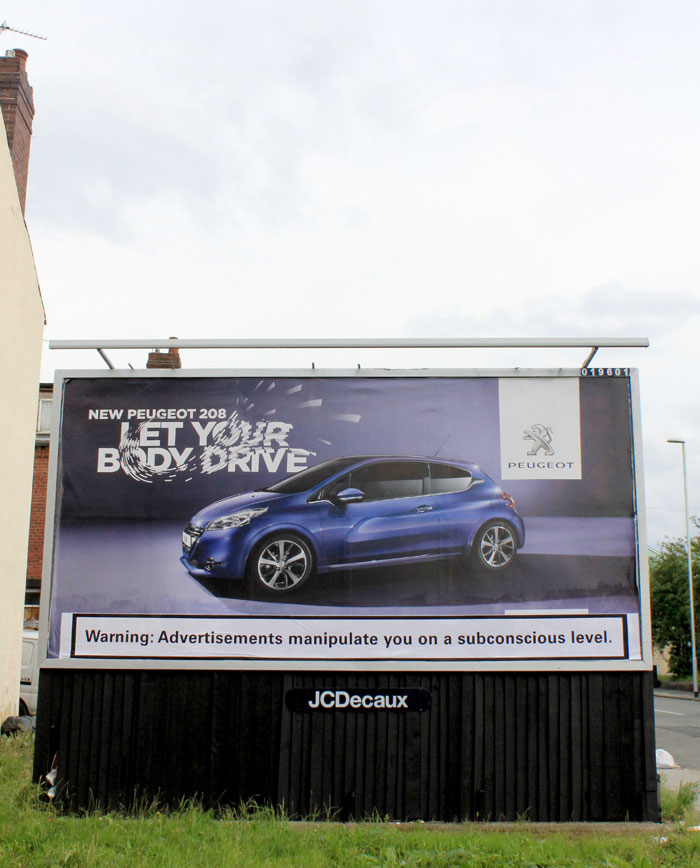 Warning: Advertisements manipulate you on a subconscious level.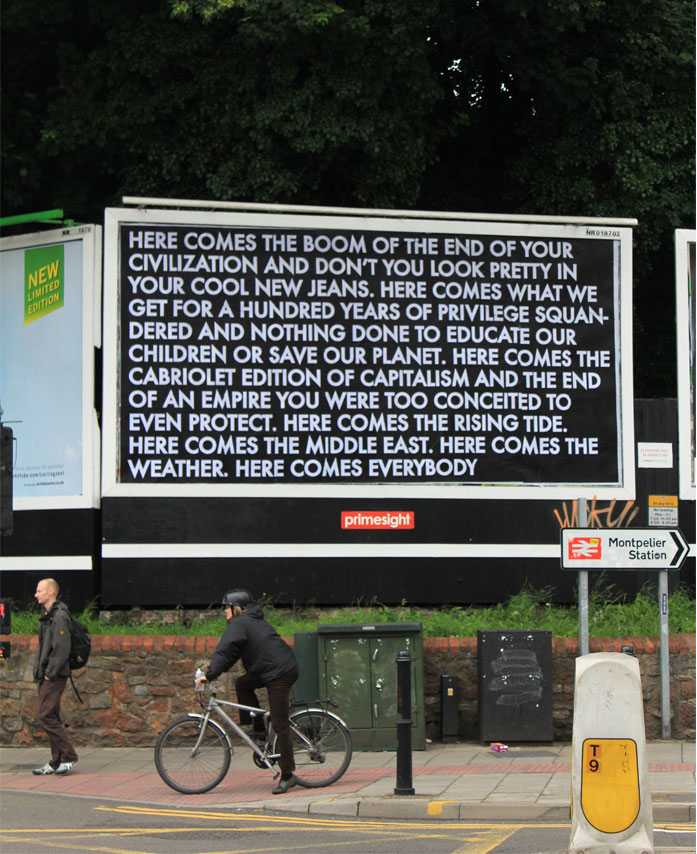 Inspire a generation!
Turn off your television!

Consume This
Kaynak: brandalism.org.uk
Bu yazıya oy ver!
[Toplam Oy: 0 Ortalama: 0]
This post is also available in: Turkish